In March of this year, we were invited to the Lang Architecture's offices to celebrate the last home sale at Hudson Woods. Wrapping up sales for the $30M property development was undoubtedly worth celebrating, but you could sense from the camaraderie and energy of the assembled crowd, much more had been achieved.
The architect and first-time developer had transformed a 132 acre bit of scrubland in an unknown part of New York State into a 26-home, contemporary, design-focused community in under three years. At the time of the final sale, Hudson Woods had 19K+ Instagram following, was covered in over 50 publications and blogs including The New York Times, The Wall Street Journal and Architectural Digest. There have been 300 requests to license the home design and multiple offers to franchise the brand. There is now a furniture line, loyal fans from all over the world and a creative, collaborative community of craftspeople. Not to mention that the architect's practice became an authority in master planning boutique developments. So what made this development special? Why did it work?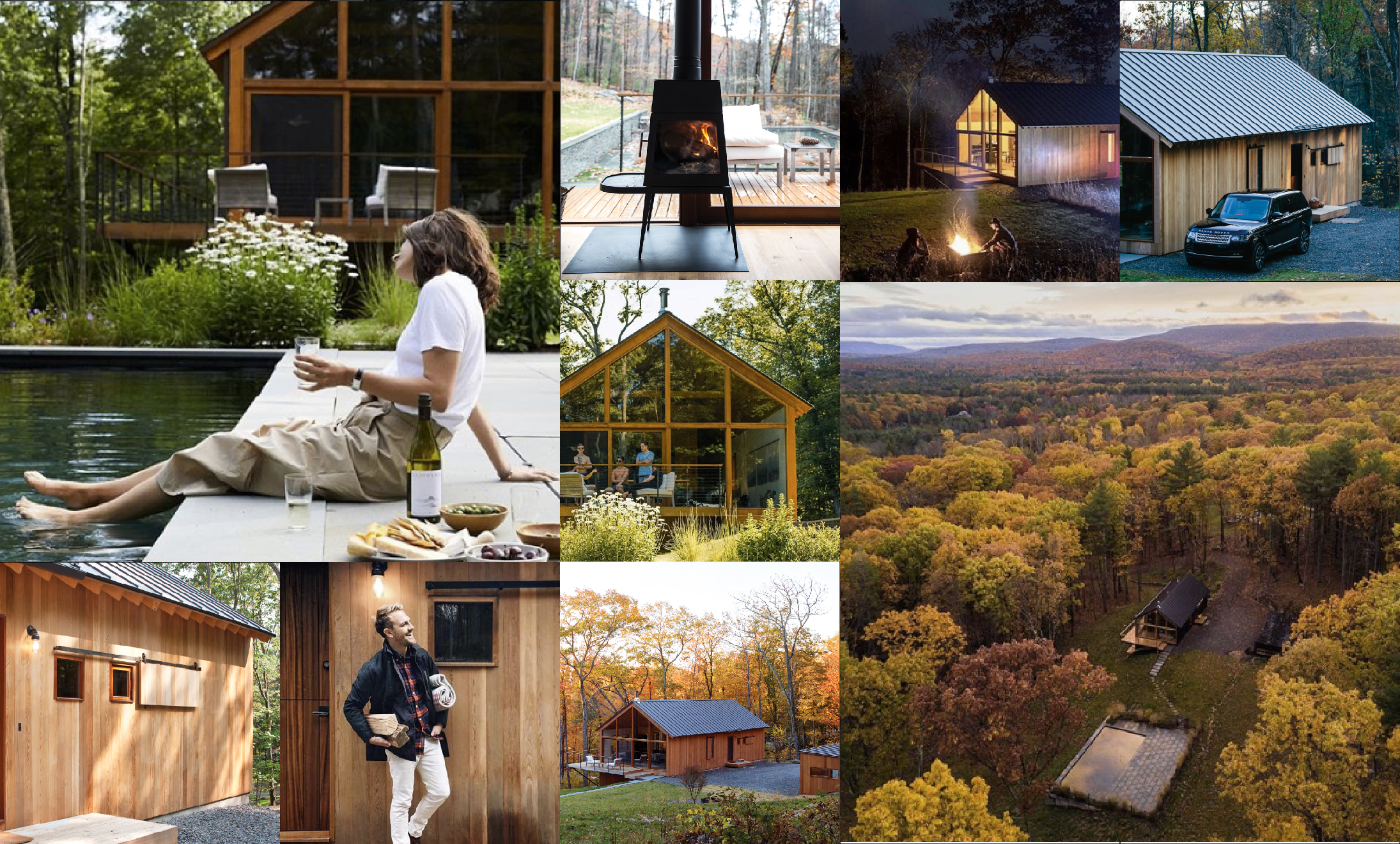 1. Packaging Cabin life: Where Design meets Nature.

Scaling and packaging cabin life was one of the biggest draws to Hudson Woods success. The architectural product translated local vernacular into better functioning spaces with a more modern aesthetic language. The clean exterior shape and the warm interiors played well into a super-Scandinavian look that has become popular across much of today's home decor on social media. The website and marketing materials made the various components and items clear and easy-to-buy. It wasn't lavish, but clean, understated and people could envision themselves living there.
2. Just the right level of Custom. Controlled choice.
Buying a Hudson Woods house had a lot in common with much of today's consumer product customization, Nike ID sneakers, Mini Cooper, etc. The houses' structure stays the same, with the same floor plan and the same gabled roofline but while working with the idiosyncrasies of individual sites, each home took on a personality of its own. Buyers can choose from a menu of 30 different upgrade and customization options: copper roofing, charred-wood cladding, six colors of backsplash tile, a fruit-tree grove, a guest house, or a third story. Buyers didn't have to worry about the complexities of a custom build, but they could still get the details they want, bringing a higher level of design to turn-key spec homes.
The best products and services are the ones that conform to us, or better still flex to meet our needs pre-emptively, evolving to offer a sense of the bespoke even within a mass market experience.

3. Simple, easy and approachable.
Communicating these elements in a simple, fun and easy way was vital in getting prospective buyers to envision their homecoming to life without getting stuck in the details. From the home design's tasteful aesthetic – inspired by midcentury design and Scandinavian vernacular -- to the fresh, clean, and unchaotic Landing and Homes pages, a clean interface establishes a small but hopeful first glance for the first-time user– suggesting that this might not be so painful after all. We made a conscious decision to make our 'Availability' and 'In The Area' maps informative but clean and easy to digest.
While a beautifully designed product is something people will always be drawn to, experiences that deliver elegant and frictionless simplicity are an increasingly sought after and critical commodity that adds value.
4. Local as a 'Premium.'
Almost all buyers were second home buyers who lived in New York City. For the urban dweller who lives the week amongst the cramped, shiny new buildings, traditional notions of 'premium' are changing. Hudson Woods' access to open space, nature and the rural landscape is aspirational – the new "premium" is freedom to roam and a connection to wholesome local experiences.
We surrounded the project with stories about local materials in the build, artisan furniture makers, local farms and food, and talented neighbors that had a like-minded sense of values and quality to foster a unique sense of place which our audience. The Urban Land Institute's America in 2015 national survey underscores this trend, showing that 73 percent of U.S. residents consider access to fresh, local foods to be a high or top priority.
For Hudson Woods, there was a very natural association with the growing local artisan movement, so it became part of Hudson Woods mission to celebrate it. This led to great collaborations, and a network of 25+ high-end makers who were all looking to help the property and in-turn activate their brands and sales.
These strategic alliances and local partnerships were a fantastic way to get our message heard - instead of having to go through the hard work to build an audience from scratch, tap into a partner's larger audience and share ours.
Premium is no longer tied to traditional notions of luxury, success or best-in-class. Quality, authenticity and conviviality trump the gloss.
5. Integrated marketing… build an audience.
Having a purpose or editorial vision beyond the instant sales conversion was key to building an audience over time. On the one hand, Hudson Woods had to be active in search engines, remarketing and display ads, co-registration campaigns with other brands, and herding prospects through a marketing funnel. But humanizing the architectural vision, sustainable culture and story behind the home design through the blog, events, social media and other publications became the driving force for acquiring not only buyers but loyal fans and voyeurs of the property who were happy to share the stories and create a halo effect to help us to get noticed.
Tracking and measuring where and when the most leads or sales were generated, and allocating more budget to the channels that were working hardest was an excellent way to streamline budgets and manage effectiveness. You cannot amplify what you do not track.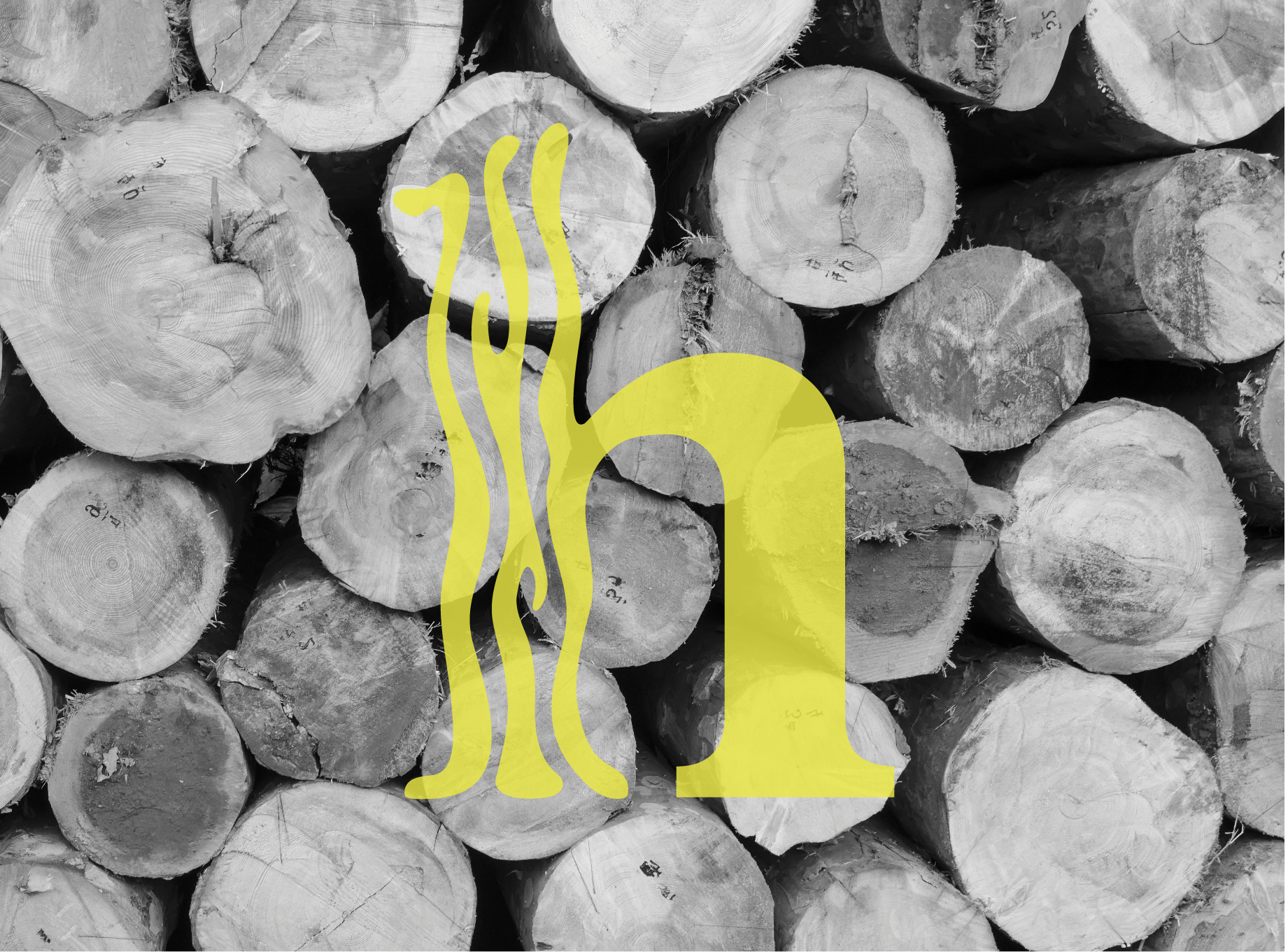 6. Brand Story
When buying or selling Real Estate, decisions are driven by intangibles like emotion and experience as much as they are by the square footage a property boasts or previous sales and leases a particular agent has overseen. Brand acts as the unifying vehicle to deliver the right prompts in these instances, whether it's providing a compelling and coherent service experience or encouraging home buyers to engage with a story as well along with bricks and mortar.
Before launch, we defined an organizing idea around the phrase "From the Source'. Expressing it through all the different applications served as proof-points for the brand – the architectural product built with locally sourced materials and people, editorial content about local stories, the website with a map of our favorite local places and a curated selection of local maker partners. The visual identity logo, colors, tones, typeface, and graphics all expressed local nature and craft.
The result was a brand beyond product, place, and destination that helped customers envision an aspirational identity and deliver a distinctive, consistent and memorable experience at every touchpoint.
Building brand affinity beyond just ticking all the marketing boxes and intriguing the audience, rather than herd them through a sales funnel pays off.